Location
Colorado Springs, Colorado
Relationships
Josh Rendon (ex-husband)
Ebony Jackson is a 17-year-old high school senior from Colorado Springs, Colorado. Her plans to join the military and marry her fiancé, Josh Rendon are halted when she discovers she's pregnant.
The couple visit an Air Force recruitment office and are told that because of the child, only one of them will be allowed to join. The two attend senior prom and argue with Josh's parents over issues of stress, living situations and not preventing Ebony's pregnancy.
On April 29, 2009, Ebony gives birth to her first daughter, Jocelyn Jade Rendon. Shortly after Jocelyn's birth, she struggles to get herself through school, to get the help and support that she needs from Josh and preparing for his upcoming departure to the Air Force as he works to find a job to support his family.
In 2013, she and Josh broke up. Currently, Josh has primary custody of Jocelyn and Jayda. As of 2017, Ebony was engaged to James Baldrick and their first child, Jaelyn Zoria Baldrick was born on June 8, 2015.
Legal Issues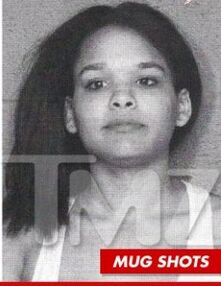 In 2011, (two years after the taping of Ebony's episode), Ebony and Josh were arrested for endangering the welfare of a minor and Jocelyn was taken into protective care by Children and Family Services. They were able to regain custody of Jocelyn shortly before welcoming their second daughter, Jayda Jewel Rendon on October 15, 2012.
Appearances
Trivia